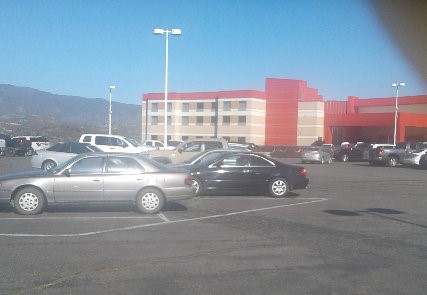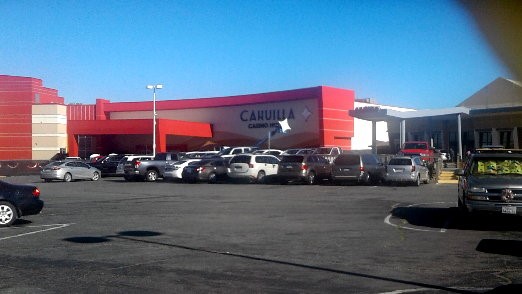 Hi There!  Fellow Property Owner & Neighbor, 
FRANKLY, IT'S BEEN TOO LONG SINCE MY LAST NEWSLETTER.   Detailing all the "Current Happenings and Market Conditions" in the Aguanga/Anza communities.   It's been 6 years since relocating to my home office from down by the Aguanga General Store after 23 years. of my 45 years in Aguanga.    This year, I think we can ALL say we were not prepared for events that came Mar 9th 2020.    THE USA went into a "TOTAL LOCKDOWN" DUE TO THE COVID-19 virus.  Our lives were put on "hold."   All except emergency business services were closed, my office included, our schools were closed, and we were told to "shelter in place."   Some of us had been watching the TV and had prepared. Some had ignored the warnings and were found lacking such basic necessities as drinking water & paper products etc.  Still others, weren't in a position to do much about the coming tide of events those of course, were hurt the most, left perhaps without funds, food or homes. Who would have imagined such a thing, here in the USA..   
We, here on the hill were in a similar condition however, folks in the country seem to be able to adapt more easily.  We are use to just a few less conveniences, being a distance from Grocery stores, gas stations, we never leave town without being sure to have "filled our gas tank" and bought at least a week's worth of groceries.  Some folks even have the time and ability to grow fresh vegetables in gardens.  But even more important have less contact with other people.
 
Anza Connect, thanks to the futuristic planning of our rural Anza Electric Co-op, (the source of our electricity,) in providing us with high-speed fiber-optic internet service throughout most of Anza and portions of Aguanga that allowed our Children to continue with their schooling online as the weeks passed.  

I am happy to say that there were very few COVID cases reported in our communities.   Here in Aguanga & Anza I believe that WE, already practice "Social Distancing."   Although I didn't have any "official" name before for how we live here."  With Riverside County guidelines of one Residence per parcel and  minim parcel sizes of 2.1/2 acres, 5 acres, or larger we are able to maintain ample distance from one another to enjoy the feeling of  "open space."     We are used to helping our neighbors to face such things as power outages, well breakdowns, or an occasional highway blockage and have learned to take them in stride.  
     Our Community has a Community Hall, Markets, Medical facilities, Hardware/feed stores and other Basic Stores needed in a small but growing community. a Dairy Queen, Gas Stations.  Multiple Churches of varying denominations, and 1 High School and 2 K-9 schools.  Our children are blessed with teachers that understand rural lifestyle as most have joined us in living in these High-Country Communities. 

In my 45 yrs. of living and doing business here I have watched this past year transform all of our lives, as we all went "from shelter in place," mandated face masks, social distancing, then  total "lockdowns" with some uncertainty.   I am happy to report the Cahuilla Indians, still as promised opened it's 57 room Hotel along with their expansion of the larger Casino and kept their Travel Center open.  This provided 1200-1600 new jobs in the area which may have helped to "stabilize" some of the effects of the COVID, on the area's economy.

The local longtime, "Stagecoach Inn" (purportedly on the site of the old Butterfield Stage stop in the 1800's the route from Yuma, Arizona to Temeku (now known as Temecula) has undergone New ownership and remodeling.  Still offering good food, gas, and on Sunday afternoon's "Live local Music Entertainment" by some of the area bands/musicians.  A "Mecca" as you travel the meandering Hwy 79 South, until you reach US Hwy 371  which provides a backroad route to folks wanting a scenic drive through rural America as they commute from San Diego areas to Palm Springs and back.

Aguanga community two fully developed senior RV communities, (SKP) a lease hold with access to Common Areas, gated security, Community hall and functions as well as pool/spa and Outdoors Resort, is an own your own individual RV site, with Common areas, featuring Pool, Golf course, Restaurant & Small Market, again offers the Privacy of gated access providing an alternate to Maintenance of the larger properties in the surrounding hillsides

Passing through the area designated as Aguanga, you climb in elevation (3800 ft) Midpoint from Aguanga and the community of Anza we find one of "most" exciting changes yet!  Located on the Cahuilla Indian Reservation, starting from a plan to improve their standard of living, first with a "Travel Center' They Offer low price 24/7 Gas, Fuel, Propane & Mini Market and jobs!! Both for the Native Americans on the Reservation but also local Residents have benefited.    Then 3 yrs. later announced their plans to expand.  Finally, in May 2020, they announced (even after several delays, due to Covid), the Grand Opening of their 57-room hotel, providing numerous jobs locally and giving our two communities the first travelers guest overnight facilities on the "hill´ which was greatly needed along the rural two lane route from Temecula to Palm Desert.

While still in the permit process, the "GENERAL DOLLAR store has yet to break ground. again, some of the delays have been caused by the COVID "lock downs".  But hopefully in this year we will also be able to announce its Grand Opening. 

I feel it only fair to touch on the effects of our Real Estate Market, during all the "lock downs" and "shelter in place" caused by the COVID-19.  For many Sellers, fearing to have strangers in their homes that might be carrying the Virus decided to let their listings expire or cancelled their listing.  Which at first resulted in a reduction of the inventory and caused prices to remain stable to some point.    However, as others found their jobs "shut down" and their ability to make their Mortgage commitments manageable they have gradually overcome their fears and more properties have been listed.  Just as concerned are the Buyer's they too, are hesitant to go into homes where the Covid might be.

In response the California Dept of Real Estate, has issued numerous "COVID Guidelines for Realtors, to Safely prepare Homes, to be previewed that will safeguard both the Sellers and the Buyers.   Disclosures regarding terms and conditions that would alter those offers, should the presence of the Virus cause an interruption in the Escrow.  Although, it may be many more months before we might be able to really feel at ease that the "Pandemic" is behind us there still are ways to Sell or Buy homes.  Property prices are reflecting the "lack" of Buyer demand, and as an added incentive the Mortgage interest rates have remained "fantastically" low.   All of the above, has provided a "market unlike before" giving both the Buyer and Seller a wonderful opportunity to make buying and selling a good time for both!

I have mostly discussed Residential properties; however, unimproved land parcels are also in a price range that hasn't been seen in our area since 1990.   It might be a good time to start
thinking of buying now, if for months to come, we are all still encouraged to remain "socially distanced."   What better place to bring your family than to a 2 ½ - 5ac parcel, where you are able to clear an area for you to enjoy week end "getaways" with your family.  Letting the children run off their "locked up energy!".   While you are able to sit back, in lawn/camp chairs and look at the clear brilliant stars at night.  Knowing that you have invested in one of the most historically best investments in times of economic uncertainty.   Real Estate!!

Well, here's wishing you the best for 2021.  Feel free to give us a call if you have any questions about our area.  We are always glad to hear from you!

 BE SURE TO PREVIEW OUR MONTHLY LISTS PROVIDED ON OUR WEB-SITE, (www.cristrealestate.com) THESE ARE ALL THE LISTINGS AVAILABLE, NOT JUST OURS.  YOU MIGHT SEE "JUST WHAT YOU ARE LOOKING FOR!   Here you can review and return as Frequently as you like, when it is convenient for you. We look forward to any inquires you might have.
SINCERELY YOUR AREA MARKETING SPECIALIST SINCE 1979.
HEATHER R. CRIST, GRI, SRES, SiG, ePro.
Owner/Broker, 
DRE#006601636