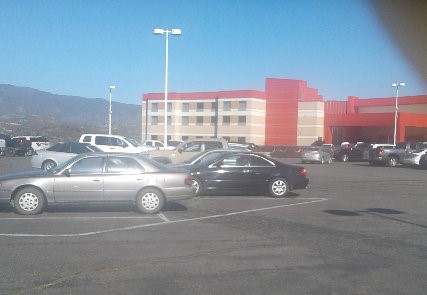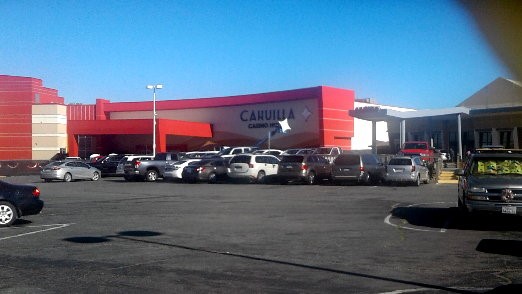 This is a formula for disaster, which we have all seen before in the past, if you have followed Real Estate investing through the years. What you might have also noticed, that in these cycles of ups and downs each time, Real Estate comes back only to exceed the previous thought of"all-time high!" That is why over the last 40-50 years, since things of this kind, have been recorded. "Real Estate" is considered the 3rd, best investment. Behind, 1st. Precious Metals, 2nd, Precious gems. Which brings me back to a subject I know really well! Especially, here in Aguanga/ Anza where I have been since 1979.
I arrived here, just as some of the larger Ranches, were being Sold to developers. Those properties were divided down to "smaller parcels," and offered to Buyers, for as little as $1750.$ 1850 per acre. In 1988-90, those same parcels sold for $4000-$6500 per acre. Then the downward cycle hit, 1991-1999, when they sold for $2500-$3200.00 an acre. The market turned upward again and those same parcels now are selling $8750-$10,000 an acre. Where they are averaging now even after the "Pandemic!"
Anza/Aguanga, still offers a quality of life, and as the years have gone by, the communities have expanded from "bare basic necessities" to communities with Services to Serve most folks needs, the most recent, being the new, Dollar General Store.in Anza,(Grand opening Spring 2022".) located next door to the Community Hall, downtown Anza.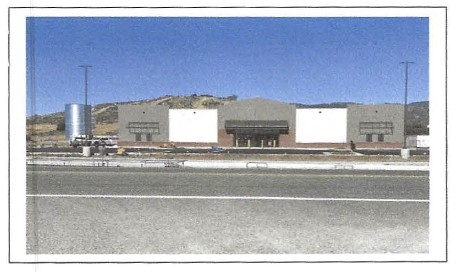 Last year, the Cahuilla Hotel, gave visitors lodging overnight to be able to come and see all there is to offer "up here on the hill."
However, the real advantage for folks, looking for a place to spend time with family, unwind, after the stress in their day to day, lives, the opportunity come and enjoy their property As a week end retreat, for family gatherings, or to "build & follow their Dreams of living in the Country." The land is still affordable, Riverside County, allows Mobile homes, later at Lender's demand, Manufactured homes/with 433 Foundations for much less than. Stick-built housing. A property that they could grow their own gardens, and raise and enjoy livestock and horses. Enjoy a 4-season climate, with E-Z return to job sources, or High-Speed Fiber Optic Internet access, to work from home. Miles of Hiking and Horse Trails. Those same things continue to draw folks to our area. I ask that you check out our lists, and come take a look!
Well, for folks that regularly check our website to follow our property inventories and to follow my Newsletters, I apologize for the delay in updating our lists. It seems that time catches up with us all and I am not the only one, that is noticing my ability to "keep up." My personal Assistant/Secretary of many years, Leela, has come to me to say, due to her declining health she is unable to continue working. One of her monthly duties was updating the website's monthly lists. Therefore, for the present or until we can replace LEELA, I have decided to do the monthly reports. Thus, as of August, our site now is current again.
With the relocation of the office to ANZA, and after having spent those 2 yrs. while in "COVID" lockdown, both in Texas and California I, myself during that time period have decided to semi-retire and enjoy a bit more "time and freedom" from the office." Sharing the office duties with Jesse Sjostrand as my general manager and Ed Hatcher, a Sales Associate, letting them handle most of the daily office business routine. I remain as always available for consultation.
This allows me time for planned vacations.in Texas where after weeks of"increases" in Covid cases, the unprecedented decision to have a Coast to Coast "Lockdown" was ordered. 2019 March the "COVID lockdown" took long-term meaning to my mini-vacation in Texas. It began just a few days after I arrived here. I have had time to realize what a great place to relocate to when at last, I do completely retire.
I think we can all agree this was a "major" wake up call in our lives. As we all found we had ample time to reflect on our priorities, families became #1 on our lists. For some it was an easy transition to work from horne, spending more time with our children, those that did, have now found, they preferred to continue working from horne. Those that were able, thus were able to not interrupt their income flow. For others, these times were devastating, as weeks turned into months, causing financial hardship to many. Owners of Real Estate, (homeowners as well as Landlords), found themselves unable to meet their mortgage payments. As time passed the banks were instructed to be creative with ways to defer those payments. The Government even went so far as to place a "Moratorium on Evictions and Foreclosures." (Expiring Oct 3rct. 2021) Although, it kept, many folks from being homeless, we all knew there were going to be major financial issues, when the "Pandemic" passed. Some small businesses, failed, some folks had no jobs to come back to. Even with the Mortgage companies "refinancing programs" with no jobs, property owners couldn't qualify. Which brings Us too now!
Many property owners, have been forced to consider selling, to avoid foreclosure on their credit, which has resulted in a "growing" Inventory of listings, other folks, having lost their jobs are considering relocation. Attempting to be in a better positioned should another event of this nature occur.
I am noticing this trend, here as well as in other communities statewide. This is causing an oversupply of properties on the market. This might be good news for Buyers. However, another Influence on our market is the Federal Reserve, that in an attempt to slow inflation has started to Increase the cost of borrowing money. This action is leaving many would-be Buyers unable to qualify for new loans at the higher interest. Gradually, slowing the number of Buyers able to buy.

Well, here's wishing you the best for 2022.  Feel free to give us a call if you have any questions about our area.  We are always glad to hear from you!

 BE SURE TO PREVIEW OUR MONTHLY LISTS PROVIDED ON OUR WEB-SITE, (www.cristrealestate.com) THESE ARE ALL THE LISTINGS AVAILABLE, NOT JUST OURS.  YOU MIGHT SEE "JUST WHAT YOU ARE LOOKING FOR!   Here you can review and return as Frequently as you like, when it is convenient for you. We look forward to any inquires you might have.
SINCERELY YOUR AREA MARKETING SPECIALIST SINCE 1979.
HEATHER R. CRIST, GRI, SRES, SiG, ePro.
Owner/Broker, 
DRE#006601636